Windows 10 Creators Update will take forever to download, install, and update
Prepare to wait. And wait. Many Windows 10 users are getting ready for the Creators Update, due April 11. We know lots of things about it: There will be new tools for 3D designing, playing 4K-resolution games, improvements to the Edge browser, and claimed improvements to security and privacy protections.
We also know that it will take forever to install. Not literally forever. Still, a long time.
This came to mind when my friend Steven J. Vaughan-Nichols shared this amusing image: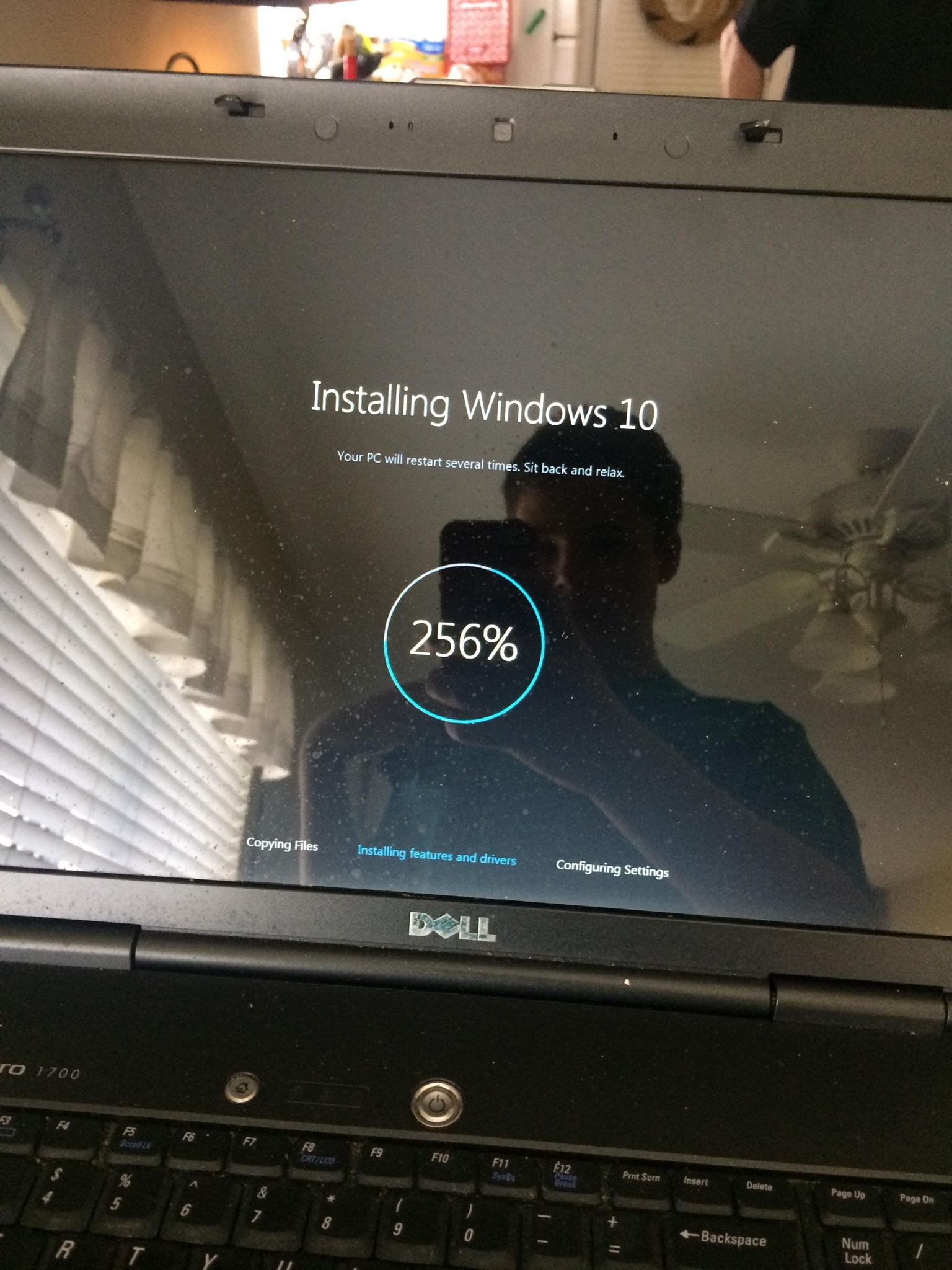 Who could be surprised, when the installation estimation times for software are always ludicrously inaccurate? That's especially true with Windows, which routinely requires multiple waves of download – update – reboot– download – update – reboot– download – update – reboot – rinse and repeat. That's especially true if you haven't updated for a while. It goes on and on and on.
This came to the fore about three weeks ago, when I decided to wipe a Windows 10 laptop in preparation for donating it to a nonprofit. It's a beautiful machine — a Dell Inspiron 17 — which we purchased for a specific client project. The machine was not needed afterwards, and well, it was time to move it along. (My personal Windows 10 machine is a Microsoft Surface Pro.)
The first task was to restore the laptop to its factory installation. This was accomplished using the disk image stored on a hidden partition, which was pretty easy; Dell has good tools. It didn't take long for Windows 10 to boot up, nice and pristine.
That's when the fun began: Installing Windows updates. Download – update – reboot– download – update – rinse – repeat. For two days. TWO DAYS. And that's for a bare machine without any applications or other software.
Thus, my belief in two things: First, Windows saying 256% done is entirely plausible. Second, it's going to take forever to install Windows 10 Creators Update on my Surface Pro.
Good luck, and let me know how it goes for you.
https://alanzeichick.com/wp-content/uploads/256wait.jpg
2048
1536
Alan Zeichick
https://alanzeichick.com/wp-content/uploads/alan-zeichick-logo.png
Alan Zeichick
2017-04-07 09:15:35
2017-04-07 09:20:38
Windows 10 Creators Update will take forever to download, install, and update