Blue passion vines are ready for butterflies and caterpillars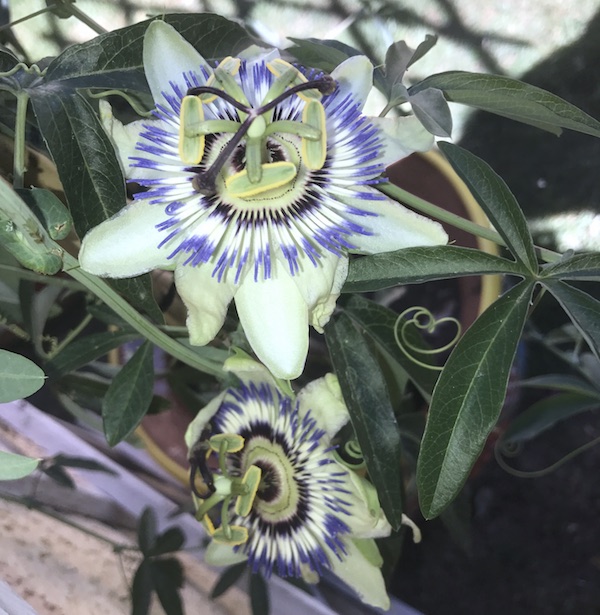 To our delight this morning, our new Blue Passion vines had their first flowers. Passiflora caerulea is an amazing plant. It grows these colorful and complex flowers, which only last about one day, but there's a long array of buds in various stages of development, so we'll have blooms nearly every day for months.
The Gulf Fritillary butterfly common here in Phoenix (Agraulis vanillae) lays its egg on the passion vine. The colorful caterpillars munch on the leaves, and build their chrysalis there, becoming a new butterfly. The lifecycle continues.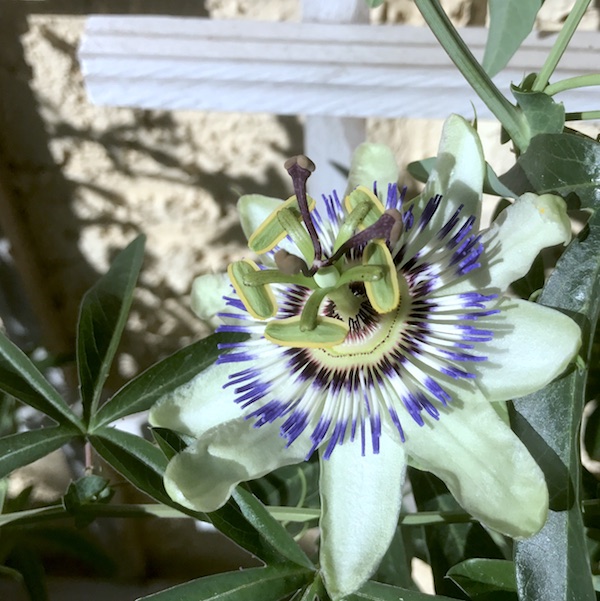 We purchased two Blue Passion vines a few years ago. We totally enjoyed their gorgeous flowers, and hundreds of caterpillars and butterflies that created a beautiful ecosystem — every morning we'd go outside and check for new flowers and new caterpillars. Unfortunately both vines died last winter. In early March we purchased three replacements, and the first flowers opened today. The Gulf Fritillary caterpillars (which we nicknamed Fruities) are flitting around it, so I expect we'll have eggs, and caterpillars, very soon.
Isn't nature grand?
https://alanzeichick.com/wp-content/uploads/IMG_2889.jpg
601
600
Alan Zeichick
https://alanzeichick.com/wp-content/uploads/alan-zeichick-logo.png
Alan Zeichick
2017-03-24 14:08:05
2017-03-24 14:09:18
Blue passion vines are ready for butterflies and caterpillars