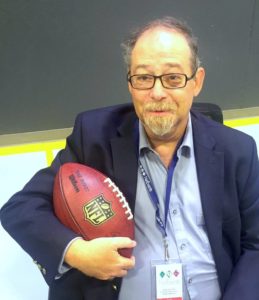 Agility – the ability to deliver projects quickly. That applies to new projects, as well as updates to existing projects. The agile software movement began when many smart people became frustrated with the classic model of development, where first the organization went through a complex process to develop requirements (which took months or years), and wrote software to address those requirements (which took months or years, or maybe never finished). By then, not only did the organization miss out on many opportunities, but perhaps the requirements were no longer valid – if they ever were.
With agile methodologies, the goal is to build software (or accomplish some complex task or action), in small incremental iterations. Each iteration delivers some immediate value, and after each iteration, there would be an evaluation of how well those who requested the project (the stakeholders) were satisfied, and what they wanted to do next. No laborious up-front requirements. No years of investment before there was any return on that investment.
One of the best-known agile frameworks is Scrum, developed by Jeff Sutherland and Ken Schwaber in the early 1990s. In my view, Scrum is noteworthy for several innovations, including:
The Scrum framework is simple enough for everyone involved to understand.
The Scrum framework is not a product.
Scrum itself is not tied to specific vendor's project-management tools.
Work is performed in two-week increments, called Sprints.
Every day there is a brief meeting called a Daily Scrum.
Development is iterative, incremental, and outcomes are predictable.
The work must be transparent, as much as possible, to everyone involved.
The roles of participants in the project are defined extremely clearly.
The relationship between people in the various roles is also clearly defined.
A key participant is the Scrum Master, who helps everyone maximize the value of the team and the project.
There is a clear, unambiguous definition of what "Done" means for every action item.
Scrum itself is refined every year or two by Sutherland and Schwaber. The most recent version (if you can call it a version) is Scrum 2017; before that, it was revised in 2016 and 2013. While there aren't that many significant changes from the original vision unveiled in 1995, here are three recent changes that, in my view, make Scrum better than ever – enough that it might be called Scrum 2.0. Well, maybe Scrum 1.5. You decide.
Read more in my essay, "Call It Scrum 1.5: An Update To The Most Flexible Agile Process."
http://alanzeichick.com/wp-content/uploads/22008480_10211559528198560_8676362161504635466_n.jpg
960
828
Alan Zeichick
http://alanzeichick.com/wp-content/uploads/alan-zeichick-logo.png
Alan Zeichick
2017-12-14 10:40:23
2017-12-20 10:53:29
Updating the Scrum agile process for 2017