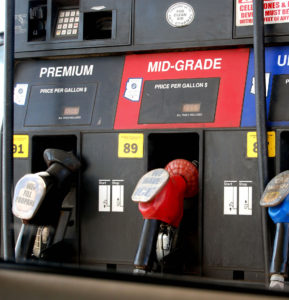 Criminals like to steal money from banks. Nothing new there: As Willie Sutton famously said, "I rob banks because that's where the money is." While many cybercriminals target banks, the reality is that there are better places to steal money, or at least, steal information that can be used to steal money. That's because banks are generally well-protected – and gas stations, convenience stores, smaller on-line retailers, and even payment processors are likely to have inadequate defenses — or make stupid mistakes that aren't caught by security professionals.
Take TIO Networks, a bill-payment service purchased by PayPal for US$233 in July 2017. TIO processed more than $7 billion in bill payments last year, serving more than 10,000 vendors and 16 million consumers.
Hackers now know critical information about all 16 million TIO customers. According to Paymts.com, "… the data that may have been impacted included names, addresses, bank account details, Social Security numbers and login information. How much of those details fell into the hands of cybercriminals depends on how many of TIO's services the consumers used."
PayPal has said,
"The ongoing investigation has uncovered evidence of unauthorized access to TIO's network, including locations that stored personal information of some of TIO's customers and customers of TIO billers. TIO has begun working with the companies it services to notify potentially affected individuals. We are working with a consumer credit reporting agency to provide free credit monitoring memberships. Individuals who are affected will be contacted directly and receive instructions to sign up for monitoring."
Card Skimmers and EMV Chips
Another common place where money changes hands: The point-of-purchase device. Consider payment-card skimmers – that is, a hardware device secretly installed into a retail location's card reader, often at an unattended location like a gasoline pump.
The amount of fraud caused by skimmers copying information on payment cards is expected to rise from $3.1 billion in 2015 to $6.4 billion in 2018, affecting about 16 million cardholders. Those are for payment cards that don't have the integrated EMV chip, or for transactions that don't use the EMV system.
EMV chips, also known as chip-and-PIN or chip-and-signature, are named for the three companies behind the technology standards – Europay, MasterCard, and Visa. Chip technology, which is seen as a nuisance by consumers, has dramatically reduced the amount of fraud by generating a unique, non-repeatable transaction code for each purchase.
Read more in my essay, "Payment processors and point-of-sale are opportunities for hackers."
http://alanzeichick.com/wp-content/uploads/pump.jpg
1922
1853
Alan Zeichick
http://alanzeichick.com/wp-content/uploads/alan-zeichick-logo.png
Alan Zeichick
2017-12-07 09:29:24
2017-12-07 09:35:35
Payment cards and bill payment services are great for criminals