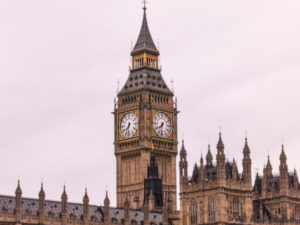 It's like this scammer isn't even trying. Dr. George is disappointed in me for setting up and missing an appointment. Fortunately he went to bat and convinced someone to pay some fees to save my $5.5 million ATM card. If I reply soon and repay the fees, the cash is mine! (I wonder why scammers like to mention that ATM cards were shipped via DHL. Does it make the scam seem more credible than, say, FedEx?)
No more credible than saying that my unknown benefactor is "a USA based in USA." And who is Jeff Parker, aka "diplomatbobo"?
Needless to say, it's a scam. Whether the email looks credible, or is as poorly written as this one, nobody is offering to send you an ATM card worth millions of dollars. Don't reply to scams; just delete them.
From: Dr Jeff Parker email hidden; JavaScript is required
To: undisclosed-recipients:;
Subject: Your ATM Card Is Now In Oklahoma, USA
Reply-To: email hidden; JavaScript is required

BRITISH HIGH COMMISSION
Metro Plaza,
275 Old Queen St,
Westminster,
London.
United Kingdom
Tel : +44 845 486 0403

Attention : Beneficiary,

I'm so disappointed at the fact that you could give this respectable office a schedule and then end up failing to meet up. Well, some other victims have paid the fee on your behalf alongside his own too so the two cards containing USD$5.500.000.00 was sent to him, he is a USA based in USA. I had no choice but to plead with him to pay on your behalf and then receive it for you because if i leave it here, the NFIU will order me to confiscate it since you have already exceeded the deadline announced by the NFIU.

Luckily for you, he accepted and paid it on your behalf so it was sent to him via DHL overnight express delivery together with his too. He confirmed that he got the cards today.

I told him that you will contact him for your card and as soon as you pay him back the money he spent on your behalf he should send the ATM CARD to you. You may as well confirm from him that his own is working perfectly. Hence, he will not hesitate to send it back to us if you do not lay claim to it in due time. Once you claim your card and start withdrawal, do not hesitate to feed me back .His name is Mr. Jay Stout Vines based in Oklahoma, USA and his e-mail: email hidden; JavaScript is required, his phone number: +1 580-302-5845, mail him to claim your card if you wish.

Yours in Service,

Dr. George Amber
CONSULAR,
BRITISH HIGH COMMISSION
Tel : +44 845 486 0403
https://alanzeichick.com/wp-content/uploads/IMG_0612.jpg
450
600
Alan Zeichick
https://alanzeichick.com/wp-content/uploads/alan-zeichick-logo.png
Alan Zeichick
2018-02-02 08:33:01
2018-02-02 08:33:19
Oklahoma is not okay for spam scammers