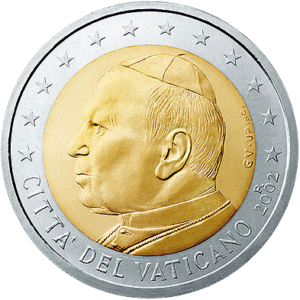 Isn't it reassuring to know that this scammer's loan agency is "owned by the Christian Church"? Yeah, right. Don't be fooled by these sorts of emails. The scammer's next step would be to request sensitive personal information (like bank account numbers), or ask you to wire over a "fee" for processing the not-to-appear loan. Or both.
Your best bet: Never respond, always hit delete. Even if "Mr. Johnson" is offering loans of up to $500 million.
Good day,

You are welcome barclaysonlineloan limited. This loan agency is owned by the Christian Church and is set to help the needy to poverty and suffering can be definitively eradicated from the world. We are registered and regulated by the Authority of borrowing money and all our financial transactions are overseen by the government.

Contact us via email: >redacted<

We offer both personal and business loans capital base between the amounts of $ 2,000.00 to $ 500,000,000.00 US dollars, European Euro or GB pounds for individuals, businesses and cooperate bodies irrespective of their marital status, sex, religion and the location, but you have a legal means to repay the loan in the stipulated time, and must be trustworthy with interest rates as low as 3%.

If this meets your expectations, then we can move on, I'd like you to tell the exact amount you are applying for such loan and the urgency of this transaction for additional procedures that you need to fill and submit the required information below:

DETAILS OF APPLICANT:

Name of applicant:
* Address of applicant:
* City:
* State:
* Country:
* Gender:
* Marital status:
* Age:
* Rate Monthly income:
* Occupation:
* Tel: / Mobile:
* Mobile:
* Amount Requested:
* Length of Loan:
* Purpose of loan:
* Do you speak English:
* Email:

Contact us via email: >redacted<

We await your response.
Yours sincerely,
mr. johnson
Secretary
https://alanzeichick.com/wp-content/uploads/vatican-bank.png
393
393
Alan Zeichick
https://alanzeichick.com/wp-content/uploads/alan-zeichick-logo.png
Alan Zeichick
2016-07-04 08:11:54
2016-07-04 08:11:54
A scammer owned by the "Christian Church"? I don't think so.