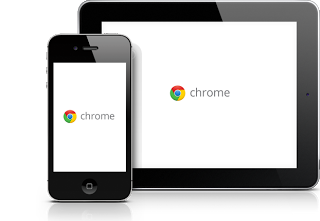 At the Google I/O 2012 conference, the Internet giant announced the availability for its Chrome browser for both Android and iOS devices – both tablets and handsets.
The next day, I was able to install the Chrome browser for iOS immediately onto an iPhone 4 (a device released in June 2010), an iPhone 3GS (released June 2009) and an iPad 2 (released March 2011).
Chrome for Android was also available immediately for the Google Nexus 7 tablet given to each attendee of Google I/O 2012. When I went to install it onto a Samsung Galaxy Tab 10.1 (released February 2011) it didn't work. It also didn't work on my older HTC Evo phone.
As a teenager would say, "You can run Chrome on a three-year-old iPhone but not a one-year-old Android tablet? Epic fail."
Take a look at the requirements. In the Mac ecosystem, Chrome requires iOS 4.3 or later. That version of the operating system was released in March 2011, but could be user-installed onto older hardware.
By contrast, the Google Play store says, "This app is incompatible with all of your devices" and indicates that Android 4.0 (Ice Cream Sandwich) or above is needed. It's the very rare machine that can be upgraded from Android 3.x to Android 4.x. And thus, you have the incongruity that a three-year-old Apple device can run Google's feature-packed browser, but a one-year-old Android tablet (heralded as a showpiece by Google!) cannot.
This is going to hurt Google in the long run, if they continue to leave operating system upgrades in the hands of the device makers, and if they let hardware makers orphan handsets and tablets so quickly after they are released.
Microsoft, of course, is orphaning everyone who purchased a Windows Phone 7.x handset, because those phones won't be upgradable to Windows Phone 8.x. However, I feel confident that this is a one-time break from the past. Also, Microsoft, like Apple – but unlike Google with Android – is keeping in control of the upgrade path.
It's bad enough that Android devices offer different user experiences depending on which hardware maker you prefer. The look and feel of an HTC is light years from that of a Motorola or Samsung phone.
When even Google's own apps won't work on older machines, most of us lose. Who is the winner? The lack of backwards-compatibility and customized user experiences suits the needs of the hardware makers – not consumers, developers, or even enterprise customers. I'm sure they like this situation just fine.
Z Trek Copyright (c) Alan Zeichick
https://alanzeichick.com/wp-content/uploads/mobile-ios-hero.png
221
320
Alan Zeichick
https://alanzeichick.com/wp-content/uploads/alan-zeichick-logo.png
Alan Zeichick
2012-07-16 20:17:00
2013-09-26 05:37:24
With mobile, it's all about the installed base