The root cause of the Equifax breach: Sheer human incompetence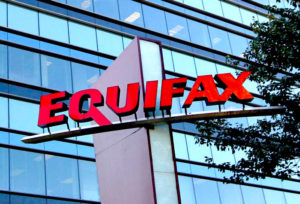 Stupidity. Incompetence. Negligence. The unprecedented huge data breach at Equifax has dominated the news cycle, infuriating IT managers, security experts, legislators, and attorneys — and scaring consumers. It appears that sensitive personally identifiable information (PII) on 143 million Americans was exfiltrated, as well as PII on some non-US nationals.
There are many troubling aspects. Reports say the tools that consumers can use to see if they are affected by the breach are inaccurate. Articles that say that by using those tools, consumers are waiving their rights to sue Equifax. Some worry that Equifax will actually make money off this by selling affected consumers its credit-monitoring services.
Let's look at the technical aspects, though. While details about the breach are still widely lacking, two bits of information are making the rounds. One is that Equifax practiced bad password practices, allowing hackers to easily gain access to at least one server. Another is that there was a flaw in a piece of open-source software – but the patch had been available for months, yet Equifax didn't apply that patch.
It's unclear about the veracity of those two possible causes of the breach. Even so, this points to a troubling pattern of utter irresponsibility by Equifax's IT and security operations teams.
Bad Password Practices
Username "admin." Password "admin." That's often the default for hardware, like a home WiFi router. The first thing any owner should do is change both the username and password. Every IT professional knows that. Yet the fine techies at Equifax, or at least their Argentina office, didn't know that. According to well-known security writer Brian Krebs, earlier this week,
Earlier today, this author was contacted by Alex Holden, founder of Milwaukee, Wisc.-based Hold Security LLC. Holden's team of nearly 30 employees includes two native Argentinians who spent some time examining Equifax's South American operations online after the company disclosed the breach involving its business units in North America.

It took almost no time for them to discover that an online portal designed to let Equifax employees in Argentina manage credit report disputes from consumers in that country was wide open, protected by perhaps the most easy-to-guess password combination ever: "admin/admin."
What's more, writes Krebs,
Once inside the portal, the researchers found they could view the names of more than 100 Equifax employees in Argentina, as well as their employee ID and email address. The "list of users" page also featured a clickable button that anyone authenticated with the "admin/admin" username and password could use to add, modify or delete user accounts on the system.
and
A review of those accounts shows all employee passwords were the same as each user's username. Worse still, each employee's username appears to be nothing more than their last name, or a combination of their first initial and last name. In other words, if you knew an Equifax Argentina employee's last name, you also could work out their password for this credit dispute portal quite easily.
Idiots.
Patches Are Important, Kids
Apache's Struts is a well-regarded open source framework for creating Web applications. It's excellent — I've used it myself — but like all software, it can have bugs. One such defect was discovered in March 2017, and was given the name "CVE-2017-5638." A patch was issued within days by the Struts team. Yet Equifax never installed that patch.
Even so, the company is blaming the U.S. breach on that defect:
Equifax has been intensely investigating the scope of the intrusion with the assistance of a leading, independent cybersecurity firm to determine what information was accessed and who has been impacted. We know that criminals exploited a U.S. website application vulnerability. The vulnerability was Apache Struts CVE-2017-5638. We continue to work with law enforcement as part of our criminal investigation, and have shared indicators of compromise with law enforcement.
Keeping up with vulnerability reports, and applying patches right away, is essential for good security. Everyone knows this. Including, I'm sure, Equifax's IT team. There is no excuse. Idiots.
https://alanzeichick.com/wp-content/uploads/equifax-1.jpg
475
699
Alan Zeichick
https://alanzeichick.com/wp-content/uploads/alan-zeichick-logo.png
Alan Zeichick
2017-09-14 09:03:08
2018-05-14 13:43:25
The root cause of the Equifax breach: Sheer human incompetence