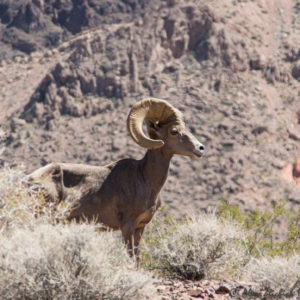 It's difficult to recruit qualified security staff because there are more openings than humans to fill them. It's also difficult to retain IT security professionals because someone else is always hiring. But don't worry: Unless you work for an organization that refuses to pay the going wage, you've got this.
Two recent studies present dire, but somewhat conflicting, views of the availability of qualified cybersecurity professionals over the next four or five years. The first study is the Global Information Security Workforce Study from the Center for Cyber Safety and Education, which predicts a shortfall of 1.8 million cybersecurity workers by 2022. Among the highlights from that research, which drew on data from 19,000 cybersecurity professionals:
The cybersecurity workforce gap will hit 1.8 million by 2022. That's a 20 percent increase since 2015.
Sixty-eight percent of workers in North America believe this workforce shortage is due to a lack of qualified personnel.
A third of hiring managers globally are planning to increase the size of their departments by 15 percent or more.
There aren't enough workers to address current threats, according to 66 percent of respondents.
Around the globe, 70 percent of employers are looking to increase the size of their cybersecurity staff this year.
Nine in ten security specialists are male. The majority have technical backgrounds, suggesting that recruitment channels and tactics need to change.
While 87 percent of cybersecurity workers globally did not start in cybersecurity, 94 percent of hiring managers indicate that security experience in the field is an important consideration.
The second study is the Cybersecurity Jobs Report, created by the editors of Cybersecurity Ventures. Here are some highlights:
There will be 3.5 million cybersecurity job openings by 2021.
Cybercrime will more than triple the number of job openings over the next five years. India alone will need 1 million security professionals by 2020 to meet the demands of its rapidly growing economy.
Today, the U.S. employs nearly 780,000 people in cybersecurity positions. But a lot more are needed: There are approximately 350,000 current cybersecurity job openings, up from 209,000 in 2015.
So, whether you're hiring a chief information security officer or a cybersecurity operations specialist, expect a lot of competition. What can you do about it? How can you beat the staffing shortage? Read my suggestion in "How to beat the cybersecurity staffing shortage."
https://alanzeichick.com/wp-content/uploads/5D3_2476.jpg
1452
1452
Alan Zeichick
https://alanzeichick.com/wp-content/uploads/alan-zeichick-logo.png
Alan Zeichick
2017-08-02 11:17:01
2017-08-02 11:29:13
Cybersecurity pros are hard to get —here's how to find and keep them