Self-inflicted public relations disasters: United Airlines, Pepsi, Tanium, Uber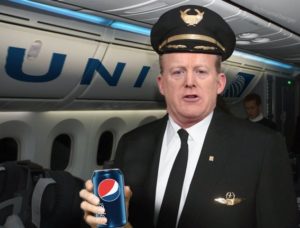 There are public-relations disasters… and there are self-inflicted public-relations disasters. Those are arguably the worst, and it's been a meaningful couple of weeks for them, both in the general world and in the technology industry. In some cases, the self-inflicted crises exploded because of stupid or ham-handed initial responses.
In PR crisis management, it's important to get the initial response right. That means:
Acknowledging that something unfortunate happened
Owning responsibility (in a way that doesn't expose you to lawsuits, of course)
Apologizing humbly, profusely and sincerely
Promising to make amends to everyone affected by what happened
Vowing to fix processes to avoid similar problems in the future
Here are some recent public relations disasters that I'd label as self-inflicted. Ouch!
United Airlines beats passengers
Two recent episodes. First, a young girl flying on an employee-travel pass wasn't allowed to board wearing leggings. Second, a doctor was dragged out of a plane, and seriously injured, for refusing to give up his seat to make room for a United employee. Those incidents showed that gate agents were unaware of the optics of situations like this, and didn't have the training and/or flexibility to adapt rules to avoid a public snafu.
However, the real disaster came from the poor handling of both situations by executives and their PR advisors. With the leggings situation, United's hiding behind obscure rules and the employee-ticket status of the young passenger, didn't help a situation where all the sympathy was with the girl. With the ejected and beaten passenger, where to begin? The CEO, Oscar Munoz, should have known that his first response was terrible, and his "confidential" email to employees, which blamed the passenger for being unruly, would be immediately leaked to the public. What a freakin' idiot. It's going to take some time for United to recover from these disasters.
Pepsi Cola misses the point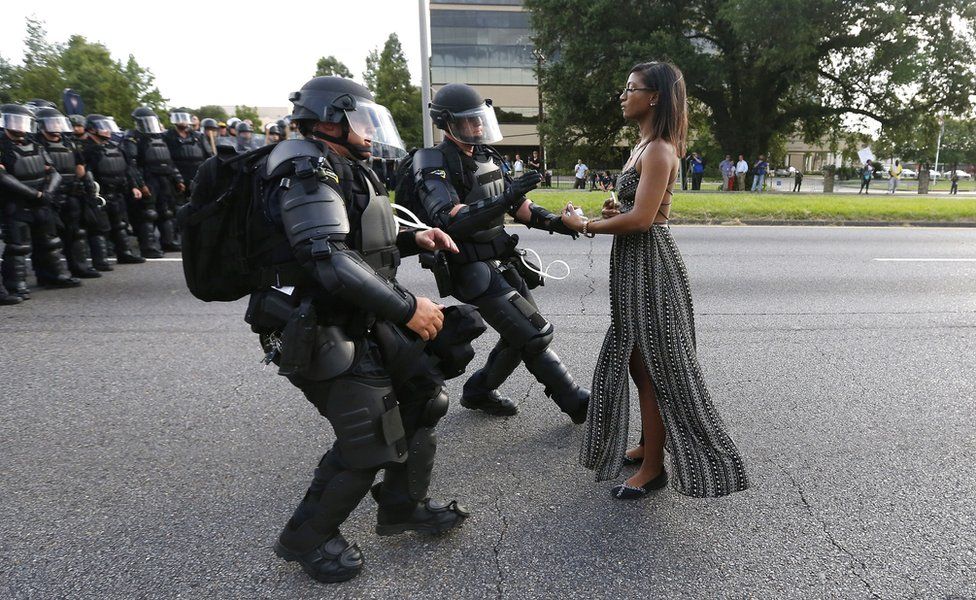 A commercial for a soft drink tried to reinterpret a famous Black Lives Matter protest moment in Baton Rouge. That's where a young African-American woman, Ieshia Evans, faced off against heavily armored police officers. In Pepsi's version of the event, a white celebrity, Kendall Jenner, faced off against attractive fake police officers, and defused a tense situation by handing a handsome young cop a can of soda. Dancing ensues. World peace is achieved. The Internet explodes with outrage.
Pepsi's initial response is to defend the video by saying "We think that's an important message to convey." Oops. Later on, the company pulled the ad and apologized to everyone (including Ms. Jenner), but the damage was done, so much so that a fun meme was of White House spokesman Sean Spicer dressed up as an United Airlines pilot offering a can of Pepsi.
Tanium's bad-boy CEO sends the wrong message
Tanium, a maker of endpoint security and management software, has fallen into the trap of owner hubris. As this story in Bloomberg explains, the top executives, including CEO Orion Hindawi, run the company more for their own benefit than for the benefit of their customers or other shareholders. For example, says Bloomberg, "One of the most unnerving aspects of life at Tanium is what's known internally as Orion's List. The CEO allegedly kept a close eye on which employees would soon be eligible to take sizable chunks of stock. For those he could stand to do without, Hindawi ordered the workers to be fired before they were able to acquire the shares, according to current and former employees." As Business Insider reported, nine executives have left recently, including the president and top marketing and finance officers.
And then there's the power-trip aspect, says Bloomberg. "The company's successes didn't do much to lift morale. Orion berated workers in front of colleagues until they broke into tears and used all-hands meetings as a venue to taunt low-level staff, current and former employees said." Bloomberg reports that a major VC firm, Andreessen Horowitz, made note of Orion's managerial flaws and presented them to partners at the firm early last year, saying that Orion's behavior risked interfering with the company's operations if it hadn't already. This sort of nonsense is not good for a company with a decent reputation for intellectual property. The company's response? Crickets.
Uber drives off the clue train
I'm a happy Uber customer. When traveling, I'm quite disappointed when the service is not available, as was the case on a recent trip to Austin, where Uber and Lyft aren't offered. However, I'm not a fan of the company's treatment of women and of the misdeeds of its CEO. Those PR disasters have become the public face of the story, not its innovations in urban transportation and self-driving cars. When a female engineer went public with how she was mistreated and how the company's HR department ignored the issue, the Internet went nuts — and the company responded by doing a mea culpa. Still, the message was clear: Uber is misogynistic.
And then there were several reports of public naughtiness by CEO Travis Kalanick. The best was a video of him berating an Uber driver. Yes, Kalanick apologized and said that he needs help with leadership… but more crickets in terms of real change. As Engadget wrote in mid-April, the time for Uber leadership to step down is long overdue for the good of its employees, drivers, customers and shareholders. It's unlikely the company can withstand another self-inflicted PR disaster.
It doesn't have to be this way
When a PR disaster happens — especially a self-inflicted one — it's vital to get on top of the story. See the five tips at the top of this blog, and check out this story, "When It Hits the Fan," on tips for crisis management. You can recover, but you have to do it right, and do it quickly.
https://alanzeichick.com/wp-content/uploads/spicer.jpg
431
567
Alan Zeichick
https://alanzeichick.com/wp-content/uploads/alan-zeichick-logo.png
Alan Zeichick
2017-04-14 11:41:43
2017-04-17 09:15:11
Self-inflicted public relations disasters: United Airlines, Pepsi, Tanium, Uber