When do we want automated emails? Now!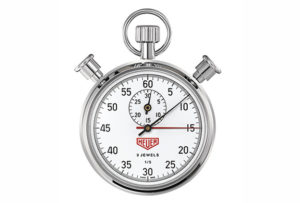 I can hear the protesters. "What do we want? Faster automated emails! When do we want them? In under 20 nanoseconds!"
Some things have to be snappy. A Web page must load fast, or your customers will click away. Moving the mouse has to move the cursor without pauses or hesitations. Streaming video should buffer rarely and unobtrusively; it's almost always better to temporarily degrade the video quality than to pause the playback. And of course, for a touch interface to work well, it must be snappy, which Apple has learned with iOS, and which Google learned with Project Butter.
The same is true with automated emails. They should be generated and transmitted immediately — that is, is under a minute.
I recently went to book a night's stay at a Days Inn, a part of the Wyndham Hotel Group, and so I had to log into my Wyndham account. Bad news: I couldn't remember the password. So, I used the password retrieval system, giving my account number and info. The website said to check my e-mail for the reset link. Kudos: That's a lot better than saying "We'll mail you your password," and then sending it in plain text!!
So, I flipped over to my e-mail client. Checked for new mail. Nothing. Checked again. Nothing. Checked again. Nothing. Checked the spam folder. Nothing. Checked for new mail. Nothing. Checked again. Nothing.
I submitted the request for the password reset at 9:15 a.m. The link appeared in my inbox at 10:08 a.m. By that time, I had already booked the stay with Best Western. Sorry, Days Inn! You snooze, you lose.
What happened? The e-mail header didn't show a transit delay, so we can't blame the Internet. Rather, it took nearly an hour for the email to be uploaded from the originating server. This is terrible customer service, plain and simple.
It's not merely Wyndham. When I purchase something from Amazon, the confirmation e-mail generally arrives in less than 30 seconds. When I purchase from Barnes & Noble, a confirmation e-mail can take an hour. The worst is Apple: Confirmations of purchases from the iTunes Store can take three days to appear. Three days!
It's time to examine your policies for generating automated e-mails. You do have policies, right? I would suggest a delay of no more than one minute from when the user performs an action that would generate an e-mail and having the message delivered to the SMTP server.
Set the policy. Automated emails should go out in seconds — certainly in under one minute. Design for that and test for that. More importantly, audit the policy on a regular basis, and monitor actual performance. If password resets or order confirmations are taking 53 minutes to hit the Internet, you have a problem.
https://alanzeichick.com/wp-content/uploads/stopwatch.jpg
390
575
Alan Zeichick
https://alanzeichick.com/wp-content/uploads/alan-zeichick-logo.png
Alan Zeichick
2016-06-29 08:40:56
2016-07-09 10:19:35
When do we want automated emails? Now!