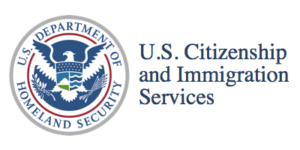 In 2016, Carnival Cruises was alleged to have laid off its entire 200-person IT department – and forced its workers to train foreign replacements. The same year, about 80 IT workers at the University of California San Francisco were laid off, and forced to trained replacements, lower-paid tech workers from an Indian outsourcing firm. And according to the Daily Mail:
Walt Disney Parks and Resorts is being sued by 30 former IT staff from its Florida offices who claim they were unfairly replaced by foreign workers— but only after being forced to train them up.

The suit, filed Monday in an Orlando court, alleges that Disney laid off 250 of its US IT staff because it wanted to replace them with staff from India, who were hired in on H-1B foreign employee visas.
On one hand, these organizations were presumably quite successful with hiring American tech workers… but such workers are expensive. Thanks to a type of U.S. visa, called the H-1B, outsource contractors can bring in foreign workers, place them with those same corporations, and pay them a lot less than American workers. The U.S. organization, like Carnival Cruises, saves money. The outsource contractor, which might be a high-profile organization like the Indian firm Infosys, makes money. The low-cost offshore talent gets decent jobs and a chance to live in the U.S. Everyone wins, right? Except the laid-off American tech workers.
This is not what the H-1B was designed for. It was intended to help companies bring in overseas experts when they can't fill the job with local applicants. Clearly that's not what's happening here. And the U.S. government is trying to fight back by cracking down on fraud and abuse.
One of the problem is the way that H-1B visas are allocation, which is in a big lottery system. The more visas your company asks for, the more visas you receive. Read about the problems that causes, and what's being done to try to address it, in my latest for Zonic News, "Retaining Local Tech Workers Vs Outsourcing to Foreign Replacements Using H-1B Visas."
http://alanzeichick.com/wp-content/uploads/uscis.png
200
400
Alan Zeichick
http://alanzeichick.com/wp-content/uploads/alan-zeichick-logo.png
Alan Zeichick
2017-05-02 17:51:35
2017-05-02 17:52:14
H-1B visa abuse: Blame it on the lottery