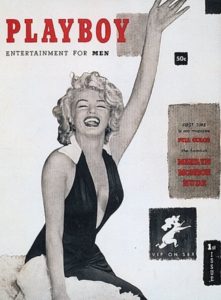 Savvy businesses have policies that prevent on-site viewing of pornography, in part to avoid creating a hostile work environment — and to avoid sexual harassment lawsuits. For security professionals, porn sites are also a dangerous source of malware. That's why human-resources policies should be backed up with technological measures, including blocking porn sites at the firewall, and for using on-device means to stop browsers from accessing such sites.
Even that may not be enough, says Kaspersky Labs, in its report, "Naked online: cyberthreats facing users of adult websites and applications." Why? Because naughty content and videos have gone mainstream, says the report: "Today, porn can be found not only on specialist websites, but also in social media networks and on social platforms like Twitter. Meanwhile, the 'classic' porn websites are turning into content-sharing platforms, creating loyal communities willing to share their videos with others in order to get 'likes' and 'shares'."
This problem is not new, but it's increasingly dangerous. For that, thank the criminal elements on the Dark Web, which are advertising tools for weaponizing this content. Says Kaspersky, "While observing underground and semi-underground market places on the dark web, looking for information on the types of legal and illegal goods sold there, we found that among the drugs, weapons, malware and more, credentials to porn websites were often offered for sale."
So, what's the danger? There are concerns about attacks on both desktop/notebook and mobile users. In the latter case, says Kaspersky,
In 2017, at least 1.2 million users encountered malware with adult content at least once. That is 25.4% of all users who encountered any type of Android malware.
Mobile malware is making extensive use of porn to attract users: Kaspersky Lab researchers identified 23 families of mobile malware that use porn content to hide their real functionality.
Malicious clickers, rooting malware, and banking Trojans are the types of malware that are most often found inside porn apps for Android.
Read more in my article, "Pornography In The Workplace Is A Computer Security Risk. Here's What To Do."
http://alanzeichick.com/wp-content/uploads/magazine-1.jpg
755
556
Alan Zeichick
http://alanzeichick.com/wp-content/uploads/alan-zeichick-logo.png
Alan Zeichick
2018-02-06 05:33:31
2018-02-16 05:38:26
Pornography is a huge security risk – especially in the workplace