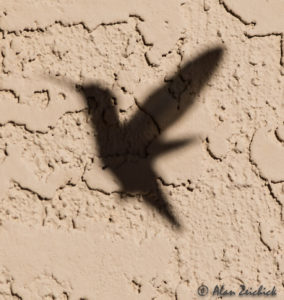 On February 7, 2018, the carrier Swisscom admitted that a security lapse revealed sensitive information about 800,000 customers was exposed. The security failure was at one of Swisscom's sales partners.
This is what can happen when a business gives its partners access to critical data. The security chain is only as good as the weakest link – and it can be difficult to ensure that partners are taking sufficient care, even if they pass an onboarding audit. Swisscom says, "In autumn of 2017, unknown parties misappropriated the access rights of a sales partner, gaining unauthorised access to customers' name, address, telephone number and date of birth."
That's pretty bad, but what came next was even worse, in my opinion. "Under data protection law this data is classed as 'non-sensitive'," said Swisscom. That's distressing, because that's exactly the sort of data needed for identity theft. But we digress.
Partners and Trust
Partners can be the way into an organization. Swisscom claims that new restrictions, such as preventing high-volume queries and using two-factor authentication, mean such an event can never occur again, which seems optimistic: "Swisscom also made a number of changes to better protect access to such non-sensitive personal data by third-party companies… These measures mean that there is no chance of such a breach happening again in the future."
Let's hope they are correct. But in the meantime, what can organizations do? First, Ensure that all third parties that have access to sensitive data, such as intellectual property, financial information, and customer information, go through a rigorous security audit.
Tricia C. Bailey's article, "Managing Third-Party Vendor Risk," makes good recommendations for how to vet vendors – and also how to prepare at your end. For example, do you know what (and where) your sensitive data is? Do vendor contracts spell out your rights and responsibilities for security and data protection – and your vendor's rights and responsibilities? Do you have a strong internal security policy? If your own house isn't in order, you can't expect a vendor to improve your security. After all, you might be the weakest link.
Unaccustomed to performing security audits on partners? Organizations like CA Veracode offer audit-as-a-service, such as with their Vendor Application Security Testing service. There are also vertical industry services: the HITRUST Alliance, for examples, offers a standardized security audit process for vendors serving the U.S. healthcare industry with its Third Party Assurance Program.
Read more in my article, "When Your Business Partners Suck At Security – And Disclose Your Data
http://alanzeichick.com/wp-content/uploads/shadow.jpg
1383
1311
Alan Zeichick
http://alanzeichick.com/wp-content/uploads/alan-zeichick-logo.png
Alan Zeichick
2018-02-08 05:41:37
2018-02-16 05:43:55
Business partners and vendors might disclose your data