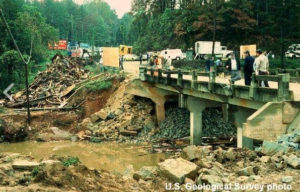 From January 1, 2005 to December 27, 2017, the Identity Theft Resource Center (ITRC) reported 8,190 breaches, with 1,057,771,011 records exposed. That's more than a billion records. Billion with a B.
That horrendous number compiles data breaches in the United States confirmed by media sources or government agencies. Breaches may have exposed information that could potentially lead to identity theft, including Social Security numbers, financial account information, medical information, and even email addresses and passwords.
Of course, some people may be included on multiple breaches, and given today's highly interconnected world, that's probably very likely. There's no good way to know how many individuals were affected.
What constitutes a breach? The organization says, "Security breaches can be broken down into a number of additional sub-categories by what happened and what information (data) was exposed. What they all have in common is they usually contain personal identifying information (PII) in a format easily read by thieves, in other words, not encrypted."
The ITRC tracks seven categories of breaches:
Insider Theft
Hacking / Computer Intrusion (includes Phishing, Ransomware/Malware and Skimming)
Data on the Move
Physical Theft
Employee Error / Negligence / Improper Disposal / Lost
Accidental Web/Internet Exposure
Unauthorized Access
As we've seen, data loss has occurred when employees store data files on a cloud service without encryption, without passwords, without access controls. It's like leaving a luxury car unlocked, windows down, keys on the seat: If someone sees this and steals the car, it's theft – but it was easily preventable theft abetted by negligence.
The rate of breaches is increasing, says the ITRC. The number of U.S. data breach incidents tracked in 2017 hit a record high of 1,579 breaches exposing 178,955,069 records. This is a 44.7% increase over the record high figures reported for 2016, says the ITRC.
Read more in my essay, "Data Breaches and Identity Theft: The Epidemic Worsens."
http://alanzeichick.com/wp-content/uploads/dam-failure.jpg
381
596
Alan Zeichick
http://alanzeichick.com/wp-content/uploads/alan-zeichick-logo.png
Alan Zeichick
2018-01-25 10:21:36
2018-01-25 10:23:36
More than a billion exposed data records