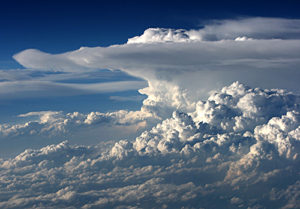 To get the most benefit from the new world of cloud-native server applications, forget about the old way of writing software. In the old model, architects designed software. Programmers wrote the code, and testers tested it on test server. Once the testing was complete, the code was "thrown over the wall" to administrators, who installed the software on production servers, and who essentially owned the applications moving forward, only going back to the developers if problems occurred.
The new model, which appeared about 10 years ago is called "DevOps," or developer operations. In the DevOps model, architects, developers, testers, and administrators collaborate much more closely to create and manage applications. Specifically, developers play a much broader role in the day-to-day administration of deployed applications, and use information about how the applications are running to tune and enhance those applications.
The involvement of developers in administration made DevOps perfect for cloud computing. Because administrators had fewer responsibilities (i.e., no hardware to worry about), it was less threatening for those developers and administrators to collaborate as equals.
Change Matters
In that old model of software development and deployment, developers were always change agents. They created new stuff, or added new capabilities to existing stuff. They embraced change, including new technologies – and the faster they created change (i.e., wrote code), the more competitive their business.
By contrast, administrators are tasked with maintaining uptime, while ensuring security. Change is not a virtue to those departments. While admins must accept change as they install new applications, it's secondary to maintaining stability. Indeed, admins could push back against deploying software if they believed those apps weren't reliable, or if they might affect the overall stability of the data center as a whole.
With DevOps, everyone can embrace change. One of the ways that works, with cloud computing, is to reduce the risk that an unstable application can damage system reliability. In the cloud, applications can be build and deployed using bare-metal servers (like in a data center), or in virtual machines or containers.
DevOps works best when software is deployed in VMs or containers, since those are isolated from other systems – thereby reducing risk. Turns out that administrators do like change, if there's minimal risk that changes will negatively affect overall system reliability, performance, and uptime.
Benefits of DevOps
Goodbye, CapEx, hello, OpEx. Cloud computing moves enterprises from capital-expense data centers (which must be built, electrified, cooled, networked, secured, stocked with servers, and refreshed periodically) to operational-expense service (where the business pays monthly for the processors, memory, bandwidth, and storage reserved and/or consumed).
Read more, including about the five biggest benefits of cloud computing, in my essay, "DevOps: The Key To Building And Deploying Cloud-Native Software."
http://alanzeichick.com/wp-content/uploads/cloud1.jpg
349
500
Alan Zeichick
http://alanzeichick.com/wp-content/uploads/alan-zeichick-logo.png
Alan Zeichick
2017-10-11 10:57:51
2017-10-11 10:57:51
DevOps is the future of enterprise software development, because cloud computing