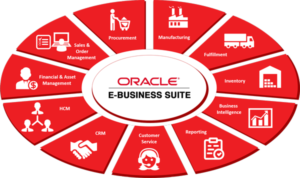 When was the last time most organizations discussed the security of their Oracle E-Business Suite? How about SAP S/4HANA? Microsoft Dynamics? IBM's DB2? Discussions about on-prem server software security too often begin and end with ensuring that operating systems are at the latest level, and are current with patches.
That's not good enough. Just as clicking on a phishing email or opening a malicious document in Microsoft Word can corrupt a desktop, so too server applications can be vulnerable. When those server applications are involved with customer records, billing systems, inventory, transactions, financials, or human resources, a hack into ERP or CRM systems can threaten an entire organization. Worse, if that hack leveraged stolen credentials, the business may never realize that competitors or criminals are stealing its data, and potentially even corrupting its records.
A new study from the Ponemon Institute points to the potential severity of the problem. Sixty percent of the respondents to the "Cybersecurity Risks to Oracle E-Business Suite" say that information theft, modification of data and disruption of business processes on their company's Oracle E-Business Suite applications would be catastrophic. While 70% respondents said a material security or data breach due to insecure Oracle E-Business Suite applications is likely, 67% of respondents believe their top executives are not aware of this risk. (The research was sponsored by Onapsis, which sells security solutions for ERP suites, so apply a little sodium chloride to your interpretation of the study's results.)
The audience of this study was of businesses that rely upon Oracle E-Business Suite. About 24% of respondents said that it was the most critical application they ran, and altogether, 93% said it was one of the top 10 critical applications. Bearing in mind that large businesses run thousands of server applications, that's saying something.
Yet more than half of respondents – 53% — said that it was Oracle's responsibility to ensure that its applications and platforms are safe and secure. Unless they've contracted with Oracle to manage their on-prem applications, and to proactively apply patches and fixes, well, they are delusional.
Another area of delusion: That software must be connected to the Internet to pose a risk. In this study, 52% of respondents agree or strongly agree that "Oracle E-Business applications that are not connected to the Internet are not a security threat." They've never heard of insider threats? Credentials theft? Penetrations of enterprise networks?
What about securing other ERP/CRM packages, like those from IBM, Microsoft, and SAP? Read all about that, and more, in my story, "Organizations Must Secure Their Business-Critical ERP And CRM Server Applications."
http://alanzeichick.com/wp-content/uploads/oracleebs.png
356
600
Alan Zeichick
http://alanzeichick.com/wp-content/uploads/alan-zeichick-logo.png
Alan Zeichick
2017-09-08 10:32:21
2017-09-09 10:35:20
Many on-prem ERP and CRM packages are not sufficiently secured