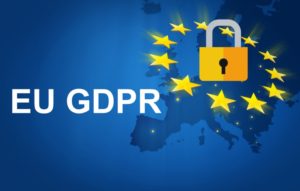 The European Union is taking computer security, data breaches, and individual privacy seriously. The EU's General Data Protection Regulation (GDPR) will take effect on May 25, 2018 – but it's not only a regulation for companies based in Europe.
The GDPR is designed to protect European consumers. That means that every business that stores information about European residents will be affected, no matter where that business operates or is headquartered. That means the United States, and also a post-Brexit United Kingdom.
There's a hefty fee for non-compliance: Businesses can be fined up to 4% of their worldwide top-line revenue, with a cap of €20 million. No matter how you slice it, for most businesses that's going to hurt, though for some of the tech industry's giants, that €20 million penalty might look like a slap on the wrist.
A big topic within GDPR is "data portability." That is the notion that an individual has the right to see information that it has shared with an organization (or has given permission to be collected), inn a commonly used machine-readable format. Details need to be worked out to make that effective.
Another topic is that individuals have the right to make changes to some of their information, or to delete all or part of their information. No, customers can't delete their transaction history, for example, or delete that they owe the organization money. However, they may choose to delete information that the organization may have collected, such as their age, where they went to college, or the names of their children. They also have the right to request corrections to the data, such as a misspelled name or an incorrect address.
That's not as trivial as it may seem. It is not uncommon for organizations to have multiple versions of, say, a person's name and spelling, or to have the information contain differences in formatting. This can have implications when records don't match. In some countries, there have been problems with a traveler's passport information not 100% exactly matching the information on a driver's license, airline ticket, or frequent traveller program. While the variations might appear trivial to a human — a missing middle name, a missing accent mark, an extra space — it can be enough to throw off automated data processing systems, which therefore can't 100% match the traveler to a ticket. Without rules like the GDPR, organizations haven't been required to make it easy, or even possible, for customers to make corrections.
For more about this, read my article, "The GDPR is coming."
http://alanzeichick.com/wp-content/uploads/gdpr.jpg
508
800
Alan Zeichick
http://alanzeichick.com/wp-content/uploads/alan-zeichick-logo.png
Alan Zeichick
2017-08-11 17:02:31
2017-08-26 17:07:59
Get ready for huge fines if you don't comply with the GDPR