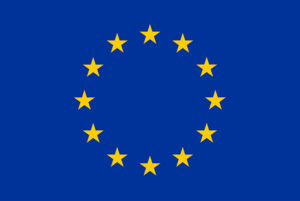 No organization likes to reveal that its network has been breached, or it data has been stolen by hackers or disclosed through human error. Yet under the European Union's new General Data Protection Regulation (GDPR), breaches must be disclosed.
The GDPR is a broad set of regulations designed to protect citizens of the European Union. The rules apply to every organization and business that collects or stores information about people in Europe. It doesn't matter if the company has offices in Europe: If data is collected about Europeans, the GDPR applies.
Traditionally, most organizations hide all information about security incidents, especially if data is compromised. That makes sense: If a business is seen to be careless with people's data, its reputation can suffer, competitors can attack, and there can be lawsuits or government penalties.
We tend to hear about security incidents only if there's a breach sufficiently massive that the company must disclose to regulators, or if there's a leak to the media. Even then, the delay between the breach can take weeks or month — meaning that folks aren't given enough time to engage identity theft protection companies, monitor their credit/debit payments, or even change their passwords.
Thanks to GDPR, organizations must now disclose all incidents where personal data may have been compromised – and make that disclosure quickly. Not only that, but the GDPR says that the disclosure must be to the general public, or at least to those people affected; the disclosure can't be buried in a regulatory filing.
Important note: The GDPR says absolutely nothing about disclosing successful cyberattacks where personal data is not stolen or placed at risk. That includes distributed denial-of-service (DDoS) attacks, ransomware, theft of financial data, or espionage of intellectual property. That doesn't mean that such cyberattacks can be kept secret, but in reality, good luck finding out about them, unless the company has other reasons to disclose. For example, after some big ransomware attacks earlier this year, some publicly traded companies revealed to investors that those attacks could materially affect their quarterly profits. This type of disclosure is mandated by financial regulation – not by the GDPR, which is focused on protecting individuals' personal data.
The clock is ticking. To see what you must do, read my article, "With the GDPR, You Must Reval the Personal Data Breach."
http://alanzeichick.com/wp-content/uploads/eu.jpg
401
600
Alan Zeichick
http://alanzeichick.com/wp-content/uploads/alan-zeichick-logo.png
Alan Zeichick
2017-08-16 17:08:05
2017-08-26 17:10:40
The GDPR says you must reveal personal data breaches