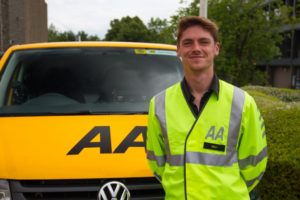 Did they tell their customers that data was stolen? No, not right away. When AA — a large automobile club and insurer in the United Kingdom — was hacked in April, the company was completely mum for months, in part because it didn't believe the stolen data was sensitive. AA's customers only learned about it when information about the breach was publicly disclosed in late June.
There are no global laws that require companies to disclose information about data thefts to customers. There are similarly no global laws that require companies to disclose defects in their software or hardware products, including those that might introduce security vulnerabilities.
It's obviously why companies wouldn't want to disclose problems with their products (such as bugs or vulnerabilities) or with their back-end operations (such as system breaches or data exfiltration). If customers think you're insecure, they'll leave. If investors think you're insecure, they'll leave. If competitors think you're insecure, they'll pounce on it. And if lawyers or regulators think you're insecure, they might file lawsuits.
No matter how you slice it, disclosures about problems is not good for business. Far better to share information about new products, exciting features, customer wins, market share increases, additional platforms, and pricing promotions.
That's not to say that all companies hide bad news. Microsoft, for example, is considered to be very proactive on disclosing flaws in its products and platforms, including those that affect security. When Microsoft learned about the Server Message Block (SMB) flaw that enabled malware like WannaCry and Petya in March, it quickly issued a Security Bulletin that explained the problem — and supplied the necessary patches. If customers had read the bulletin and applied the patches, those ransomware outbreaks wouldn't have occurred.
When you get outside the domain of large software companies, such disclosures are rare. Automobile manufacturers do share information about vehicle defects with regulators, as per national laws, but resist recalls because of the expense and bad publicity. Beyond that, companies share information about problems with products, services, and operations unwillingly – and with delays.
In the AA case, as SC Magazine wrote,
The leaky database was first discovered by the AA on April 22 and fixed by April 25. In the time that it had been exposed, it had reportedly been accessed by several unauthorised parties. An investigation by the AA deemed the leaky data to be not sensitive, meaning that the organisation did not feel it necessary to tell customers.
Read more about this in my piece for Zonic News, "Tell Customers about Vulnerabilities – And Data Breaches."
http://alanzeichick.com/wp-content/uploads/AA.jpg
417
625
Alan Zeichick
http://alanzeichick.com/wp-content/uploads/alan-zeichick-logo.png
Alan Zeichick
2017-07-10 10:53:53
2017-07-10 10:53:53
Tell your customers about your data breaches!