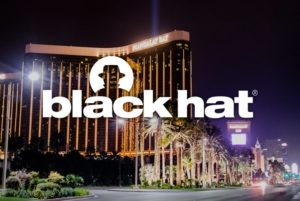 "Ransomware! Ransomware! Ransomware!" Those words may lack the timeless resonance of Steve Ballmer's epic "Developers! Developers! Developers!" scream in 2000, but ransomware was seemingly an obsession or at Black Hat USA 2017, happening this week in Las Vegas.
There are good reason for attendees and vendors to be focused on ransomware. For one thing, ransomware is real. Rates of ransomware attacks have exploded off the charts in 2017, helped in part by the disclosures of top-secret vulnerabilities and hacking tools allegedly stolen from the United States' three-letter-initial agencies.
For another, the costs of ransomware are significant. Looking only at a few attacks in 2017, including WannaCry, Petya, and NotPetya, corporates have been forced to revise their earnings downward to account for IT downtime and lost productivity. Those include Reckitt, Nuance, and FedEx. Those types of impact grab the attention of every CFO and every CEO.
Talking with another analyst at Black Hat, he observed that just about every vendor on the expo floor had managed to incorporate ransomware into its magic show. My quip: "I wouldn't be surprised to see a company marketing network cables as specially designed to prevent against ransomware." His quick retort: "The queue would be half a mile long for samples. They'd make a fortune."
Read my article, "A Singular Message about Malware," to learn what organizations can and should do to handle ransomware. It's not rocket science, and it's not brain surgery.
http://alanzeichick.com/wp-content/uploads/blackhat.jpg
535
800
Alan Zeichick
http://alanzeichick.com/wp-content/uploads/alan-zeichick-logo.png
Alan Zeichick
2017-07-28 16:52:21
2017-08-26 16:53:45
Ransomware dominates the Black Hat 2017 conference