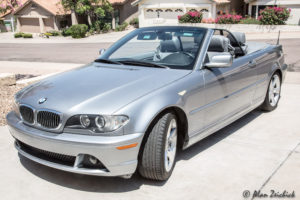 The WannaCry (WannaCrypt) malware attack spread through unpatched old software. Old software is the bane of the tech industry. Software vendors hate old software for many reasons. One, of course, is that the old software has vulnerabilities that must be patched. Another is that the support costs for older software keeps going and growing. Plus, of course, newer software has new features that can generate business. Meanwhile, of course, customers running old software aren't generating much revenue.
Enterprises, too, hate old software. They don't like the support costs, either, or the security vulnerabilities. However, there are huge costs in licensing and installing new software – which might require training users and IT staff, buying new hardware, updating templates, adjusting integrations, and so-on. Plus, old software has been tested and certified, and better the risk you know than the risk you don't know. So, they keep using old software.
Think about a family that's torn between keeping a paid-for 13-year-old car, like my 2004 BMW, instead of leasing a newer, safer, more reliable model. The decision about whether to upgrade or not upgrade is complicated. There's no good answer, and in case of doubt, the best decision is to simply wait until next year's budget.
However: What about a family that decides to go car-shopping after paying for a scary breakdown or an unexpectedly large repair bill? Similarly, companies are inspired to upgrade critical software after suffering a data breach or learning about irreparable vulnerabilities in the old code.
WannaCry might be that call to action for some organizations. Take Windows, for example – but let me be quick to stress that this issue isn't entirely about Microsoft products. Smartphones running old versions of Android or Apple's iOS, or old Mac laptops that can't be moved to the latest edition of OS X, are just as vulnerable.
Okay, back to Windows and WannaCry. In its critical March 14, 2017, security update, Microsoft accurately identified a flaw in its Server Message Block (SMB) code that could be exploited; the flaw was disclosed in documents stolen by hackers from the U.S. security agencies. Given the massive severity of that flaw, Microsoft offered patches to old software including Windows Server 2008 and Windows Vista.
It's important to note that customers who applied those patches were not affected by WannaCry. Microsoft fixed it. Many customers didn't install the fix because they didn't know about it, they couldn't find the IT staff resources, or simply thought this vulnerability was no big deal. Well, some made the wrong bet, and paid for it.
What can you do?
Read more about this in my latest for Zonic News, "Old Software is Bad, Unsafe, Insecure Software."
http://alanzeichick.com/wp-content/uploads/5D3_1832.jpg
533
800
Alan Zeichick
http://alanzeichick.com/wp-content/uploads/alan-zeichick-logo.png
Alan Zeichick
2017-06-14 18:07:42
2017-06-14 18:08:15
Running old software? It's dangerous. Update or replace!