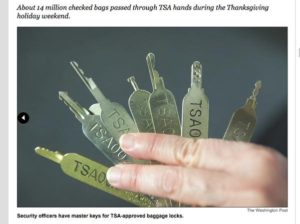 It's always a bad idea to intentionally weaken the security that protects hardware, software, and data. Why? Many reasons, including the basic right (in many societies) of individuals to engage in legal activities anonymously. An additional reason: Because knowledge about weakened encryption, back doors and secret keys could be leaked or stolen, leading to unintended consequences and breaches by bad actors.
Sir Tim Berners-Lee, the inventor of the World Wide Web, is worried. Some officials in the United States and the United Kingdom want to force technology companies to weaken encryption and/or provide back doors to government investigators.
In comments to the BBC, Sir Tim said that there could be serious consequences to giving keys to unlock coded messages and forcing carriers to help with espionage. The BBC story said:
"Now I know that if you're trying to catch terrorists it's really tempting to demand to be able to break all that encryption but if you break that encryption then guess what – so could other people and guess what – they may end up getting better at it than you are," he said.

Sir Tim also criticized moves by legislators on both sides of the Atlantic, which he sees as an assault on the privacy of web users. He attacked the UK's recent Investigatory Powers Act, which he had criticised when it went through Parliament: "The idea that all ISPs should be required to spy on citizens and hold the data for six months is appalling."
The Investigatory Powers Act 2016, which became U.K. law last November, gives broad powers to the government to intercept communications. It requires telecommunications providers to cooperate with government requests for assistance with such interception.
Read more about this topic — including real-world examples of stolen encryption keys, and why the government wants those back doors. It's all in my piece for Zonic News, "Don't Weaken Encryption with Back Doors and Intentional Flaws."
http://alanzeichick.com/wp-content/uploads/tsa-key-1.jpg
447
599
Alan Zeichick
http://alanzeichick.com/wp-content/uploads/alan-zeichick-logo.png
Alan Zeichick
2017-04-06 10:38:01
2017-04-06 15:36:55
Listen to Sir Tim Berners-Lee: Don't weaken encryption!