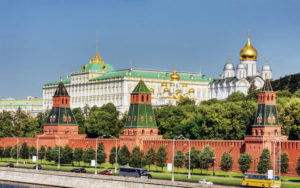 Was the Russian government behind the 2004 theft of data on about 500 million Yahoo subscribers? The U.S. Justice Department thinks so: It accused two Russian intelligence officers of directing the hacking efforts, and also named two hackers as being part of the conspiracy to steal the data.
According to Mary B. McCord, Acting Assistant Attorney General,
The defendants include two officers of the Russian Federal Security Service (FSB), an intelligence and law enforcement agency of the Russian Federation and two criminal hackers with whom they conspired to accomplish these intrusions. Dmitry Dokuchaev and Igor Sushchin, both FSB officers, protected, directed, facilitated and paid criminal hackers to collect information through computer intrusions in the United States and elsewhere.
Ms. McCord added that scheme targeted Yahoo accounts of Russian and U.S. government officials, including security staff, diplomats and military personnel. "They also targeted Russian journalists; numerous employees of other providers whose networks the conspirators sought to exploit; and employees of financial services and other commercial entities," she said.
From a technological perspective, the hackers first broke into computers of American companies providing email and internet-related services. From there, they harvested information, including information about individual users and the private contents of their accounts.
The harm? The hackers, explained Ms. McCord, were hired to gather information for the FSB officers — classic espionage. However, they quietly went farther to steal financial information, such as gift card and credit card numbers, from users' email accounts — and also use millions of stolen Yahoo accounts to set up an email spam scheme.
You can read more about this — and also about Twitter hacking in the escalating war-of-words between Turkey and the Netherlands. See my post for Zonic News, "State-Sponsored Hacking? Activists Who Support A Cause? Both? Neither?"
http://alanzeichick.com/wp-content/uploads/kremlin.jpg
625
1000
Alan Zeichick
http://alanzeichick.com/wp-content/uploads/alan-zeichick-logo.png
Alan Zeichick
2017-03-16 13:00:36
2017-03-16 13:01:44
The Russians are hacking! One if by phishing, two if by Twitter