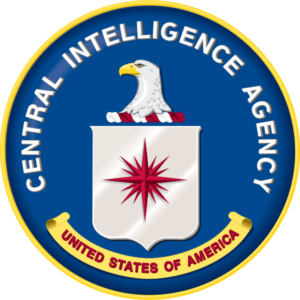 To absolutely nobody's surprise, the U.S. Central Intelligence Agency can spy on mobile phones. That includes Android and iPhone, and also monitor the microphones on smart home devices like televisions.
This week's disclosure of CIA programs by WikiLeaks has been billed as the largest-ever publication of confidential documents from the American spy agency. The document dump will appear in pieces; the first installment has 8,761 documents and files from the CIA's Center for Cyber Intelligence, says WikiLeaks. According to WikiLeaks, the CIA malware and hacking tools are built by EDG (Engineering Development Group), a software development group within the CIA's Directorate for Digital Innovation. WikiLeaks says the EDG is responsible for the development, testing and operational support of all backdoors, exploits, malicious payloads, trojans, viruses and any other kind of malware used by the CIA.
Another part of the program, code-named "Weeping Angel," turns smart TVs into secret microphones. After infestation, Weeping Angel places the target TV in a 'Fake-Off' mode. The owner falsely believes the TV is off when it is on. In 'Fake-Off' mode the TV operates as a bug, recording conversations in the room and sending them over the Internet to a covert CIA server.
According to the New York Times, the CIA has refused to explicitly confirm the authenticity of the documents. however, the government strongly implied their authenticity when the agency put out a statement to defend its work and chastise WikiLeaks, saying the disclosures "equip our adversaries with tools and information to do us harm."
The WikiLeaks data dump talked about efforts to infect and control non-mobile systems. That includes desktops, notebooks and servers running Windows, Linux, Mac OS and Unix. The malware is distributed in many ways, including website viruses, software on CDs or DVDs, and portable USB storage devices.
Enterprises should expect many updates to come from every major hardware or software vendors – and be vigilant about making those security updates. In addition, attempt to identify unpatched devices on the network, and deny them access to critical resources until they are patched and tested.
To read more about this, including Apple's reaction to the targeting of iOS devices, see my full story, "WikiLeaks Exposes CIA Spyware On Mobile, IoT Devices," on the Zonic News blog.
http://alanzeichick.com/wp-content/uploads/cia.png
600
600
Alan Zeichick
http://alanzeichick.com/wp-content/uploads/alan-zeichick-logo.png
Alan Zeichick
2017-03-09 12:46:26
2017-03-09 12:49:17
Look out iOS, Android and IoT, here comes the CIA, says WikiLeaks