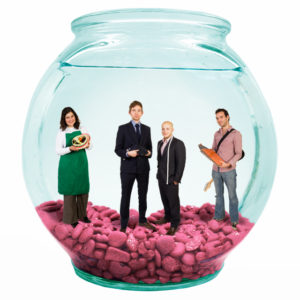 It's official: Internet service providers in the United States can continue to sell information about their customers' Internet usage to marketers — and to anyone else who wants to use it. In 2016, during the Obama administration, the Federal Communications Commission (FCC) tried to require ISPs to get customer permission before using or sharing information about their web browsing. According to the FCC, the rule change, entitled, "Protecting the Privacy of Customers of Broadband and Other Telecommunications Services," meant:
The rules implement the privacy requirements of Section 222 of the Communications Act for broadband ISPs, giving broadband customers the tools they need to make informed decisions about how their information is used and shared by their ISPs. To provide consumers more control over the use of their personal information, the rules establish a framework of customer consent required for ISPs to use and share their customers' personal information that is calibrated to the sensitivity of the information. This approach is consistent with other privacy frameworks, including the Federal Trade Commission's and the Administration's Consumer Privacy Bill of Rights.
More specifically, the rules required that customers had to positively agree to have their information used in that fashion. Previously, customers had to opt-out. Again, according to the FCC,
Opt-in: ISPs are required to obtain affirmative "opt-in" consent from consumers to use and share sensitive information. The rules specify categories of information that are considered sensitive, which include precise geo-location, financial information, health information, children's information, social security numbers, web browsing history, app usage history and the content of communications.
Opt-out: ISPs would be allowed to use and share non-sensitive information unless a customer "opts-out." All other individually identifiable customer information – for example, email address or service tier information – would be considered non-sensitive and the use and sharing of that information would be subject to opt-out consent, consistent with consumer expectations.
Sounds good, but Congress voted in March 2017 to overture that rule. Read about what happened — and what consumers can do — in my story for Zonic News, "U.S. Internet Service Providers Don't Need To Protect Customer Privacy."
http://alanzeichick.com/wp-content/uploads/fishbowl-group-web.jpg
640
640
Alan Zeichick
http://alanzeichick.com/wp-content/uploads/alan-zeichick-logo.png
Alan Zeichick
2017-03-30 15:42:31
2017-03-30 15:43:15
Congress votes against Internet customer privacy; nothing changes