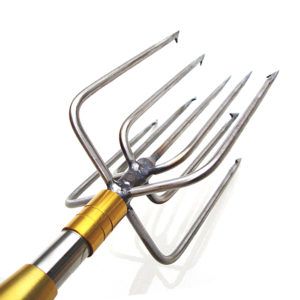 Everyone has received those crude emails claiming to be from your bank's "Secuirty Team" that tells you that you need to click a link to "reset you account password." It's pretty easy to spot those emails, with all the misspellings, the terrible formatting, and the bizarre "reply to" email addresses at domains halfway around the world. Other emails of that sort ask you to review an unclothed photo of a A-list celebrity, or open up an attached document that tells you what you've won.
We can laugh. However, many people fall for those phishing scams — and willingly surrender their bank account numbers and passwords, or install malware, such as ransomware.
Less obvious, and more effective, are attacks that are carefully crafted to appeal to a high-value individual, such as a corporate executive or systems administrator. Despite their usual technological sophistication, anyone can be fooled, if the spearphishing email is good enough – spearphishing being the term for phishing emails designed specifically to entrap a certain person.
What's the danger? Plenty. Spearphishing emails that pretend to be from the CEO can convince a corporate accounting manager to wire money to an overseas account. Called the "Wire Transfer Scam," this has been around for several years and still works, costing hundreds of millions of dollars, said the FBI.
Read more in my latest for Zonic News, "Phishing and Spearphishing: Delivery Vehicles for Ransomware, Theft and More."
http://alanzeichick.com/wp-content/uploads/1-piece-stainless-steel-9-prongs-8mm-thread-font-b-fishing-b-font-font-b-spear.jpg
1000
1000
Alan Zeichick
http://alanzeichick.com/wp-content/uploads/alan-zeichick-logo.png
Alan Zeichick
2017-02-11 13:57:27
2017-02-23 14:01:21
Phishing and ransomware attacks against you and your company are getting smarter